5 Reasons You Need To Consider HIFU Treatment For Your Skin!‍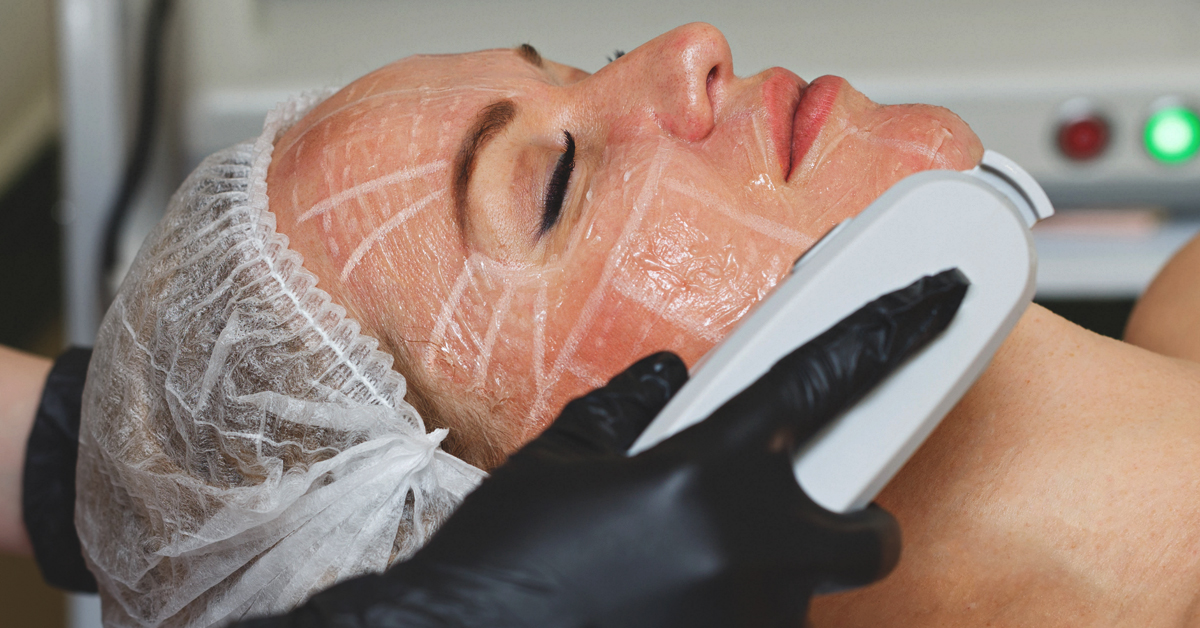 High-Intensity Focused Ultrasound (HIFU) is a recent and emerging treatment for skin tightening and body contouring. It uses ultrasound energy to heat up fat cells which are then destroyed.
As a result, the fat is broken down and removed through the body's natural waste removal system – the lymphatic system. There are many benefits of HIFU treatment for your skin, some of them being faster recovery time, smaller incision sites, no general anesthesia required, and quicker return to normal activities.
Please, talk to us if you have any questions about HIFU. Here are five reasons you need to consider HIFU treatment for your skin!
1.    HIFU Is A Gentle, yet Effective Treatment for Skin Toning
HIFU skin tightening is actually really gentle and there are no incisions involved. HIFU treatment works by sending ultrasound waves through your skin and into the fat cells below.
The fat cells are then heated up to a point where they are killed and are then broken down and removed from your body through your lymphatic system. HIFU can be used as an effective skin tightening treatment on its own, or in combination with other procedures like laser resurfacing or mesotherapy.
2.    You Can Have It Done On The Same Day As Your Cosmetic Procedure!
As HIFU treatment is done on the same day as your other cosmetic procedures, the downtime between treatments is reduced significantly. You can have HIFU done on the same day as your laser resurfacing, for example, which is done under local anesthesia. While there is some redness and swelling after the HIFU treatment, you can return to normal activities within a few hours of having it done.
3.    You'll Experience Very Little Recovery Time after HIFU Treatment
The recovery time after HIFU treatment is very short and you don't have to worry about being out of action for a long time! The reason behind this is that there are no incisions involved in the HIFU procedure and there is also no general anesthesia required. Since you will experience very little recovery time, you can return to work and other normal activities very soon after the treatment.
4.    HIFU Treatment Is Safe and Non-Invasive
HIFU treatment is a safe and non-invasive cosmetic procedure that can be used to improve the appearance of your skin. As there are no incisions or injections involved, the risk of infection or other complications is very low. In addition, HIFU treatment does not involve the use of any harsh chemicals or lasers, making it a safe and gentle option for skin tightening.
5.    HIFU Treatment Can Be Used To Treat a Variety of Skin Conditions
HIFU treatment can be used to treat a variety of skin conditions, including sagging skin, fine lines and wrinkles, loose skin, double chin, and more. HIFU can also be used to improve the appearance of cellulite and stretch marks.
How to Find a Good Plastic Surgeon for HIFU
Let's face it, not all plastic surgeons are created equal. When you're looking for a good plastic surgeon to do your HIFU procedure, make sure you find one who is experienced and has a good track record. So, how do you make sure that you only work with the best plastic surgeon for HIFU? Here are six important factors to consider:
●      Make sure the plastic surgeon is experienced in performing HIFU procedures
You do not want to be the guinea pig for a plastic surgeon who is new to HIFU procedures. The results of HIFU may be immediate and long-lasting but if you are considering a HIFU procedure, it is important to find a qualified and experienced plastic surgeon.
Note that, not all surgeons are trained in this type of procedure, so it is important to do your research. A qualified surgeon will have plenty of experience in performing HIFU procedures and will be able to provide you with natural-looking results.
●      Look for before and after photos
One way to get an idea of the quality of a surgeon's work is to ask to see before and after photos of their previous patients. This will give you a good idea of the type of results you can expect.
Make sure to ask about any potential risks and side effects before making your decision. It's also important to choose a surgeon who is experienced and has a good reputation. With so many choices out there, it's important to take your time and make sure you're making the best decision for yourself.
●      Find out what type of HIFU machine they use
Not all HIFU machines are created equal. There are many different types of machines on the market and each one has its own advantages and disadvantages. It's important to find out what type of machine your surgeon will be using for your procedure so that you can make an informed decision. The most popular HIFU machines on the market today are the Ulthera, Ella, and Ultraformer 3.
●      Ask about the side effects
HIFU is a safe and effective procedure with very few side effects. However, as with any type of cosmetic procedure, there are always potential risks and side effects to consider. The most common side effects of HIFU include temporary numbness, tingling, redness, and swelling. These side effects are usually mild and should resolve within a few days.
●      Make sure the price is right
HIFU is a very affordable cosmetic procedure with prices starting at around $1000. It's important to find a surgeon who offers competitive pricing without sacrificing quality or results. This is especially important considering that insurance does not generally cover HIFU procedures.
In Summation
Most people probably only know HIFU as that weird acronym for 'High Intensity Focused Ultrasound', but trust us when we say that this is one treatment that is definitely worth knowing about. With so many benefits, there's no reason not to give HIFU treatment a try!
If you're interested in learning more about HIFU treatment and how it can benefit your skin, we recommend that you consult with a board-certified dermatologist or plastic surgeon. They will be able to assess your individual case and recommend the best course of action.
At Edwin Lim Medical Aesthetic Clinic, we offer a variety of HIFU treatments that can be tailored to your specific needs. If you're interested in finding out more about what HIFU can do for you, contact us today to book a consultation! Call: +656904 2218.
Edwin Lim Medical Aesthetic Clinic (Orchard)
304 Orchard Rd, #05-51 Lucky Plaza, Singapore 238863
+65 6904 2218